Pops Library
Bio
Guitarist
Arranger
Conductor
Listen
Gallery
Fun Stuff
Contact


Guitarist, arranger, conductor Tim Berens

Berens Pops Library, LLC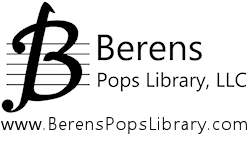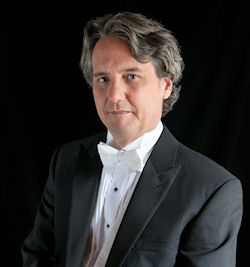 Tim Berens's multi-faceted career gives testament to his lifelong quest to learn, perform and write music. So far, his venture has led him through the worlds of classical guitar, jazz guitar, orchestral guitar, arranging, orchestration, composition, and conducting.

During his years as the guitarist for the Cincinnati Pops Orchestra, Tim played guitar, banjo, mandolin and bouzouki on concerts, recordings, television programs, and tours. Beginning in the late 1990's, Tim began arranging for the CPO, eventually becoming the orchestra's principal arranger.

His arrangments are regularly performed in venues from
Carnegie Hall to the Kennedy Center to the Hollywood Bowl.
Tim's arrangements caught the ears of others and he began receiving commissions from many leading conductors and major orchestras. His arrangements are performed hundreds of times per year by orchestras throughout the United States and abroad, in venues from Carnegie Hall to the Kennedy Center to the Hollywood Bowl. Tim's arrangements receive praise from conductors, musicians, librarians, management, and listeners.

Conducting the music of master composers enriched
his skills as an orchestrator.
In 2010, the desire to continue learning led Tim to return to school to study conducting. Two intensive years later, he earned a Masters Degree in Orchestral Conducting. As he conducted the music of great composers like Beethoven, Brahms, Tchaikovsky, and Shostakovich, his studies of their scores enriched his skills as an orchestrator.

As a young student studying classical guitar at CCM, Tim took every opportunity to play jazz and other styles. This work prepared him well for the audition for the Cincinnati Pops. Over the following years, other orchestras began hiring Tim, and he performed with more than 20 orchestras, including the Philadelphia Orchestra, the National Symphony Orchestra and the Hong Kong Philharmonic. He played thousands of services for conductor Erich Kunzel.
Rhapsody in Blue is a guitar concerto?
Tim was featured as a soloist on many of the Cincinnati Pops Orchestra's concerts, recordings and television broadcasts, most notably when he transcribed the piano part from "Rhapsody in Blue" for guitar.

Throughout his professional career Tim has performed regularly at jazz clubs, releasing 4 jazz recordings on the Red Mark label under his own name along the way, and he has continued working as a classical guitarist, performing Rodrigo's "Concierto de Aranjuez" to great acclaim.

Tim's most nerve wracking performance took place in 1975. Not even the duet he performed with Kristin Chenoweth at Carnegie Hall induced more gut-wrenching performance anxiety than his band's performance of Smoke on the Water in the Van Buren Junior High School Talent Show.
---
To purchase a score and full set of parts for George Gershwin's Rhapsody in Blue, visit Berens Pops Library.