"Your arrangement was haunting and breathtaking.
It was a highlight in an incredible concert."

Stephen Reineke, Music Director, The New York Pops
Pops Conductor, National Symphony Orchestra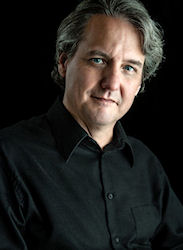 In the late 1990ís, I was offered the opportunity to learn the craft of orchestration through a de facto apprenticeship with the Cincinnati Pops Orchestra. Erich Kunzel trained me. The apprenticeship was invaluable.

Modern score writing software enables anybody with a bit of music theory knowledge to hang out a shingle as an orchestral arranger. Too often, they create pretty paper that sounds like bland ear soup when played. And sometimes they create error filled arrangements that turn the first rehearsal into an expensive nightmare.
The right arrangements respect the skills of the musicians and soloists, challenge them in just the right way and enable them to dazzle their audience. The right arrangements are conductor ready, soloist ready, player ready, library ready, management ready, and most important, audience ready upon delivery.

Let me help you create the right arrangements.
"Tim consistently creates arrangements of exceptional quality, nuance and brilliance. His works for the Cincinnati Pops have become classics in our library and audience favorites."
John Morris Russell, Conductor, Cincinnati Pops Orchestra
I am an orchestrator and symphonic pops arranger -- an arranger of music for symphony orchestras, specializing in arrangements for orchestral pops concerts and symphonic pops orchestration.
When the rock band Rush received a lifetime achievement award, the National Arts Centre Orchestra commissioned an arrangement of Tom Sawyer which was performed for Rush at the ceremony honoring them.
My arrangements and pops orchestrations are performed hundreds of times per year by top orchestras including the Cincinnati Pops Orchestra, National Symphony Orchestra, Philadelphia Orchestra, The New York Pops, and the Los Angeles Philharmonic in venues from Carnegie Hall to the Kennedy Center to the Hollywood Bowl. My charts have been performed on many recordings and nationally broadcast PBS specials.
"Your charts were great."
Lesley Sabol, Director of Popular Programming, Houston Symphony
I arrange, orchestrate, copy, and print scores and parts. Erich Kunzel, Steven Reineke and Mary Judge (the orchestra's principal librarian) trained me in the method of writing arrangements and preparing scores and parts that evolved at the Cincinnati Pops during the creation of 90+ recordings.
The National Symphony Orchestra commissioned an arrangment of Goodbye Yellow Brick Road for a performance with Sara Bareilles at the Kennedy Center in November, 2013.

I recognize the vital importance of producing error-free arrangements -- orchestrations that work the first time at the first rehearsal. I deliver projects on time and on budget.
"The program featured a brilliant orchestration of the Weather Report hit 'Birdland' by the CSO's own Tim Berens that was truly orchestral while preserving the sizzle of this jazz fusion hit."
Jesse Rosen, President and CEO, League of American Orchestras

Having grown up playing modern popular music and jazz, I developed a knack for translating popular music styles into arrangements that orchestral musicians understand. My years with Erich Kunzel also taught me that an orchestra's sound can soar above the mountaintops, express lush beauty, or reveal simple truths.
The Southwest Florida Symphony Orchestra commissioned a series of 10 arrangements of the music of Toad the Wet Sprocket, which were premiered by Glen Phillips, Toad's lead singer, in April 2016.
In late April 2010, The New York Pops commissioned a last minute arrangement of "Night and Day" for their May 3rd Gala concert at Carnegie Hall. The arrangement was played for the first time at a 1:00 PM rehearsal on May 3, and was performed at 8:00 PM that same day at Carnegie Hall. With no room for mistakes, the arrangement's high-stakes debut performance was a success.
And, when the rock band Rush was honored with a 2012 Governor General's Award, the National Arts Centre Orchestra commissioned an arrangement of "Tom Sawyer" for the award ceremony. A video of the performance at the ceremony can be viewed on youtube by clicking here.
My fees are reasonable. My work is top-shelf.
If you need the services of a symphonic pops arranger, click here to email me about your pops orchestration project or call me at (937) 862-9111.
Orchestration Projects
As of July 1, 2017, I have written about 200 arrangements for pops orchestra. My clients include these artists, conductors and orchestras:
Artists
Sara Bareilles
Megan Hilty
Wayne Brady
Al Sur
Daniel Narducci
Glen Phillips
Tony DeSare
Ryan Silverman
Betty LaVette
Over the Rhine
Michael Feinstein
Bootsy Collins
Ron Davis
Jim Martinez
Steve Morgan
Capthia Jenkins
Marcia Ball
Nestor Torres
Toyota Motor Corporation (Trumpet playing robot)
Conductors
Erich Kunzel
Steven Reineke
John Morris Russel
Michael Krajewski
Stuart Chafetz
Jack Everly
Orchestras
Cincinnati Pops Orchestra
The New York Pops
National Symphony Orchestra
Houston Symphony
Atlanta Symphony Orchestra
Hilton Head Symphony Orchestra
Southwest Florida Symphony Orchestra
Ohio Valley Symphony Orchestra
Kansas City Symphony
National Arts Centre Orchestra
Memphis Symphony Orchestra
Virginia Symphony Orchestra
Louisville Orchestra
Windsor Symphony Orchestra
Indianapolis Symphony Orchestra
Santa Rosa Symphony
Naples Philharmonic Orchestra
July 1, 2017